More classroom activities
Insect scavenger hunt
Your students do not have to actually collect insects in order to do an insect scavenger hunt! Instead, they can collect (or identify) things that look like insects, things insects have left behind (such as frass or empty cocoons), things insects may eat, or places insects might live. Given the amazing diversity of insects and all the different things they eat and places they live, almost anything a student collects can be related to an insect. Students can even listen for insects on their scavenger hunt. Have the students do a "show and tell" presentation while they explain to the class why their item(s) are related to insects. If the students actually collect insects or insect eggs, be sure to return them to their environment as soon as "show and tell" is over.
Write about it
After a visit to The Sophia M. Sachs Butterfly House, have your students sit down and write a poem about something they saw or learned at the Butterfly House.
Try tongue twisters or title down poems. Add artwork. Write jokes about the insects we have in the Exhibit Hall. Create a folk tale about why butterflies are in different colors, or why the Madagascar Hissing Cockroaches are so big. Can the insect's name be done in creative lettering, like small or LARGE?
Haiku could be one form of poetry to use. It needs to have three lines of five, seven, and five syllables; emphasis is syllabic, not rhyming.
Fluttering insects
Colorful, quiet, six legs
Moths and butterflies
Cinquains also count syllables and are written in five lines.
Line one= two syllables or two words
Line two= description of title in four syllables or four words
Line three= description of action in six syllables or six words
Line four= description of feeling in eight syllables or eight words
Line five= another word for title in two syllables or two words

Cockroach
Madagascar
Soft hissing when frightened
Big or little, brown and molting
insect

Ants are fabulous.
Never stand in their way.
They have important things to do.
So move your feet!
Color-as-you-go
Click here to download a Color-As-You-Go, another version of a scavenger hunt your child or children may use during their visit to the Butterfly House. Please understand that due to the nature of changing exhibits, not all pieces may be available for viewing during any given time.
Study butterfly scales
Send a request on school letterhead for a small set of butterflies to:

The Sophia M. Sachs Butterfly House
15193 Olive Boulevard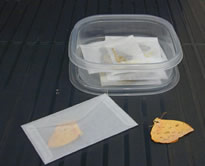 Chesterfield, MO 63017
Every attempt will be made to send you five, good condition butterflies collected from our Tropical Conservatory after they have died. We cannot guarantee the condition of the butterflies once they arrive.
Begin the three-part scale study by observing the wing of the butterfly with the unaided eye. Have students draw what they see. Distribute magnifying lenses, and draw for a second time what is seen. For the third part, life a few scales off the wing with a piece of tape. Draw the different shapes. Decide if different parts of the wing have different types of scales, like birds who have different feathers for different reasons.